Pre- & Post-Operative Support
Laser eye surgery may be right for you if you want to see without needing corrective eyewear. We're proud to offer pre- and post-operative care for our patients, helping them improve their vision.
We're here for all of your laser eye surgery questions and concerns. Visit Overlake Family Vision, and we can support you on your journey to improved vision.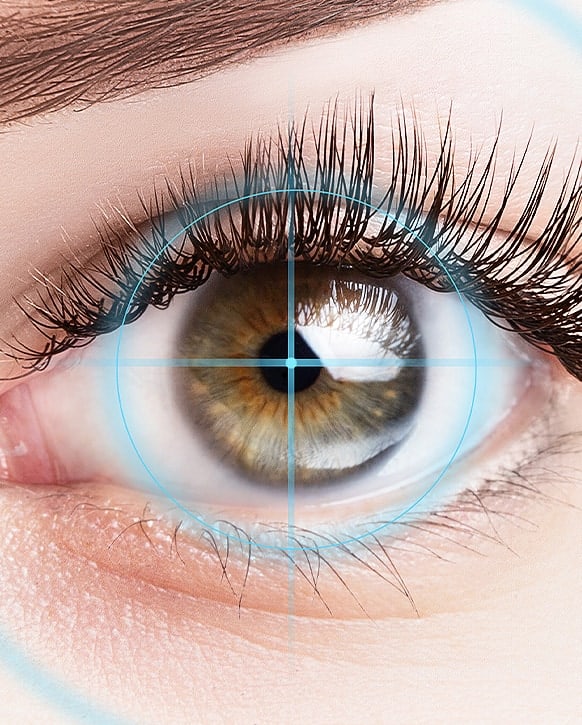 Our Role in Your Surgery
Our team doesn't perform your surgery, but we play an important role in the surgical process. We offer pre- and post-operative support, helping determine your eligibility for surgery and assisting you in your recovery.
We complete a comprehensive eye exam to assess your eyes and see if surgery is right for your needs. We'll also discuss the surgical process thoroughly, including the benefits, risks, and other relevant information. Once we've determined your eligibility, we'll refer you to a trusted surgeon.
After your surgery is complete, we'll schedule follow-up appointments to help assess how your eyes are recovering.
Our Surgical Consultation Options
Many types of surgery exist to improve your vision. We focus on laser eye surgery consultations at our practice, including cataract surgery and LASIK.
We can review your eligibility and explain the details of each surgery. These surgeries involve using specialized lasers to access your eye and improve your sight, removing corneal tissue, or replacing the eye's natural lens with an artificial replacement.
Cataract Surgery
Cataract surgery helps improve your vision when a cataract makes everyday tasks too difficult. A cloudy lens can affect eyesight, making it hard to read, drive, or recognize facial expressions.
During surgery, your doctor makes a small incision in the eye to access the cataract. Your surgeon removes the clouded lens by breaking it apart or removing it in one piece. Afterward, they insert your artificial lens, which improves your vision.
LASIK
LASIK (Laser-assisted in situ keratomileusis) is a popular laser eye surgery many patients receive. An estimated 700,000 people receive LASIK yearly, improving their eyesight in around 30 minutes.
In surgery, your doctor creates a small flap in the cornea to access its inner layers. They then remove precise amounts of corneal tissue with a specialized laser to correct your refractive error. After finishing surgery, they lay the flap back in its original position, where it heals. We're Here When You Need Us
Laser eye surgery is a big choice, but we're here when you've made your final decision. Our team can explain these surgeries in detail and help determine your eligibility. We're here for you before and after your surgery, helping you enjoy clearer sight.
Book an appointment if you're interested in laser eye surgery.
Where to Find Us
We're located just past the light at Bel-Red Rd and NE 20th St on 152nd Pl NE. Feel free to call if you have trouble finding us!
Where to Park
Through the lights, take your first right onto 152nd Pl NE to access our parking lot. There is complimentary parking in the lot behind our building.
Our Address
1951 152nd PL NE, Suite 100

Bellevue

,

WA

98007
Contact Us
Hours Of Operation
Monday

:

9:00 AM

–

5:30 PM

Tuesday

:

9:00 AM

–

5:30 PM

Wednesday

:

9:00 AM

–

5:30 PM

Thursday

:

9:00 AM

–

5:30 PM

Friday

:

9:00 AM

–

5:30 PM

Saturday

:

Closed

Sunday

:

Closed